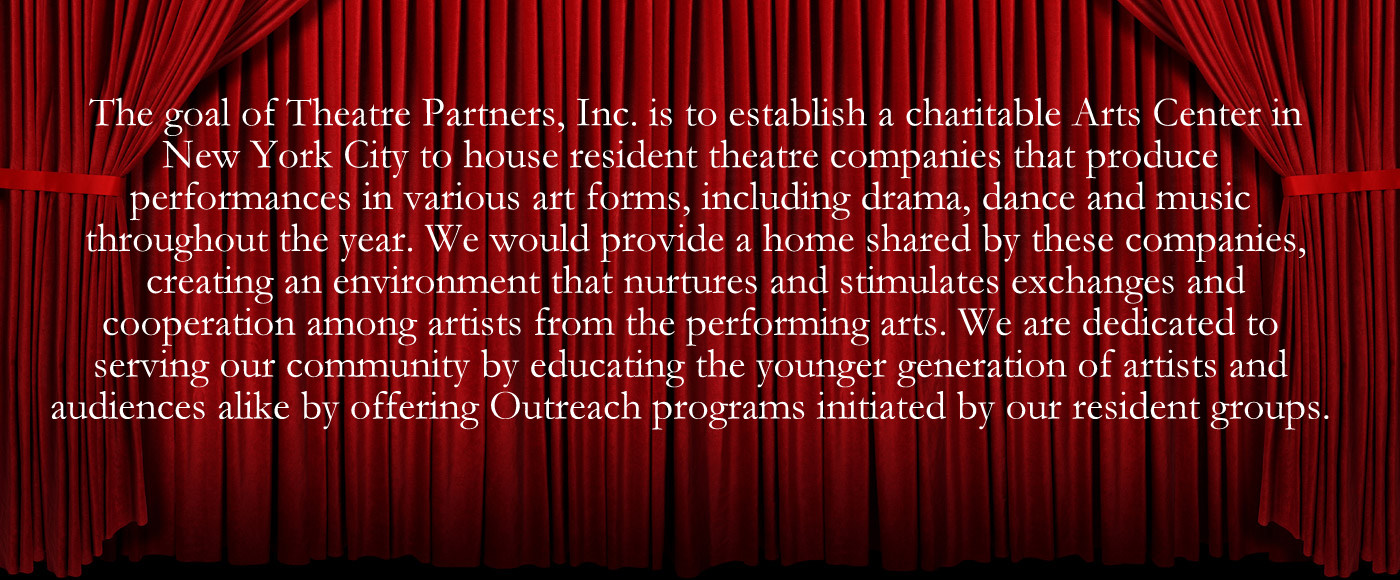 Partners
The official partners of Theatre Partners
Stagecoach
Our goal is to inspire and enrich the lives of young people through the performing arts and introduce them to new opportunities in a happy, safe and secure environment.
Opera Moderne
Opera Moderne is a boutique opera company with high artistic value that presents engaging and eclectic vocal music.
Encompass Opera
Our mission is to produce fully staged opera, concert works and musical theater in intimate settings; to offer artists the opportunity to perform rarely produced operatic and chamber works; to develop new audiences by combining opera with innovative multimedia and visual arts programming; to collaborate with artists outside of the music world.
Theatre Bedlam
Committed to the immediacy of the relationship between the actor and the audience BEDLAM creates theatre in a flexible, raw space and is interested in contemporary appraisals of the classics, new writing and small-scale musical theatre. The theatre we make always includes the audience. Storytelling is paramount to us. We believe that innovative use of space can collapse aesthetic distance and bring the audience into direct contact with the dangers and delicacies of life - inciting laughter and chaos, exciting thinking and recreating the thrill of lived experience.